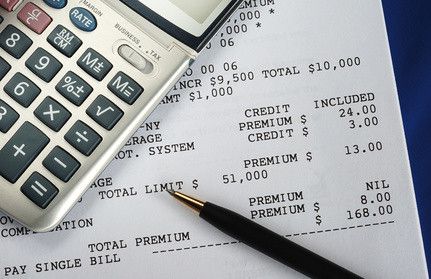 HOW CAN YOU AVOID MAKING THEM?





LOOK AT COST ONLY:

DON'T JUST LOOK AT THE COST OF THE INSURANCE POLICY. IN MOST CASES YOU "GET WHAT YOU PAY FOR". YET MANY REAL ESTATE INVESTORS ONLY CONSIDER THE PRICE. THE POLICY MAY HAVE EXCLUSIONS AND ONLY COVER VERY FEW THINGS.






CHECKING THE A.M. BEST RATING:

THE A.M. BEST COMPANY IS THE PREMIER COMPANY THAT COLLECTS DATA AND EVALUATES THE FINANCIAL AND OPERATING STRENGTH OF ALL INSURANCE COMPANIES IN AMERICA. HOWEVER, ONE THING YOU SHOULD BE AWARE OF: A.M. BEST OPERATES WITH REVENUES RECEIVED FROM THOSE VERY SAME INSURANCE COMPANIES THAT THEY ARE EVALUATING. THEREFORE NEARLY 91% OF ALL INSURANCE COMPANIES HAVE SOME KIND OF "A" RATING.






LOCATION OF THE AGENCY OFFICE:

THIS IS IMPORTANT WHEN CHOOSING YOUR POLICY AND EVEN INSURANCE AGENT. BEING FAMILIAR WITH THE AREA THE PROPERTY IS LOCATED CAN DETERMINE WHAT KIND OF COVERAGE YOU WILL LIKELY NEED. FOR EXAMPLES; IF YOU PROPERTY IS LOCATED IN QUEEN CREEK OR SAN TAN VALLEY, DO YOU HAVE SINKHOLE COVERED? IF YOU CAN AN AGENCY IN IDAHO, THEY MAY NOT BE FAMILIAR WITH THE LOCAL AREAS.






POLICY "MUST HAVES":

THE INSURANCE INDUSTRY HAS CREATED STANDARD "PACKAGES" OF POPULAR COVERAGE WHICH ARE INCLUDED IN MOST HOMEOWNER POLICIES. BUT WHILE POLICIES FOR "OWNER OCCUPIED" PERSONAL RESIDENCES OFTNE COME WITH THOSE IMPORTANT FEATURES, THIS IS NOT THE CASE WITH INVESTOR-OWNER, TENANT OCCUPIED, AND RENTAL PROPERTIES. EXAMPLES OF THESE FEATURES ARE COVERED FOR BUILDING CODE CHANGES, HIGHER LAWSUIT PROTECTION, AND COVERAGE FOR WRONGFUL EVICTION AND POLICIES THAT INCLUDE THE OWNER'S AGENT OR PROPERTY MANAGER. MANY OF THESE OPTIONS COST ALMOST NOTHING TO ADD.



CONTACT YOUR LOCAL INSURANCE AGENT TODAY OR REACH OUT TO CLARK SANCHEZ WITH STATE FARM WHO HAS BEEN SPECIALIZING IN INVESTOR INSURANCE FOR NEARLY 40 YEARS!