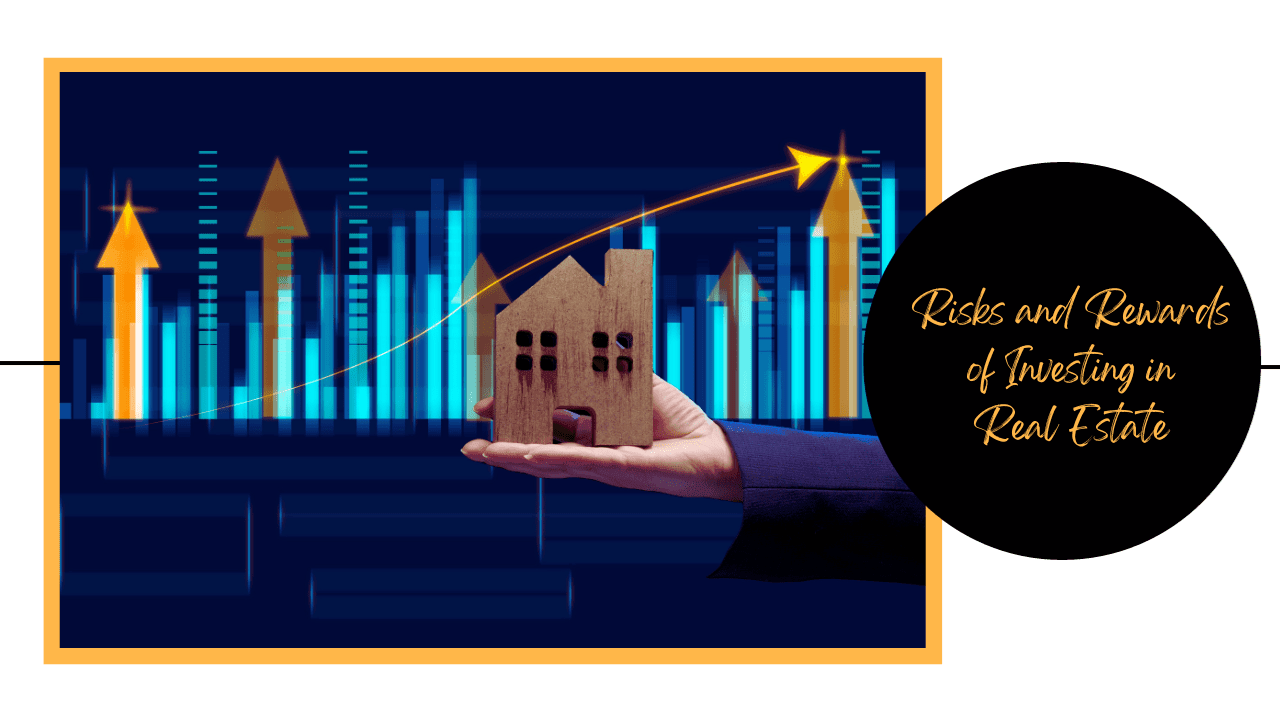 The East and West Valley are full of opportunities for real estate investors, and if you're thinking about buying Mesa real estate, you'll enjoy a lot of the rewards that come with such an investment. You'll earn consistent rental income and set yourself up for long-term returns that only improve as your asset appreciates and you earn equity while tenants pay down your mortgage.
Mesa real estate investments are going to make you money, whether you're buying a single-family home that you plan to rent out to long-term tenants or you're diversifying your portfolio with different types of rental properties across the Phoenix area. This is a growing market with a surging population. As an investor, you'll be attracted to the rising rental rates and home values.
There are plenty of rewards to investing in Mesa real estate, and as with any investment - there are also risks. You'll need money to enter the market, and the cost of entry is higher than other types of investments, such as stocks. There are also market risks; a strong market means a lot of benefits, but a weak market means you could feel the pressure of a lot of debt and an inability to sell quickly enough to meet your needs.
The local real estate and rental markets will undoubtedly drive a lot of the risks and rewards you'll encounter as an investor. In Mesa, we feel pretty good about the balance of rewards against risks for our investors. We know there's a large pool of well-qualified renters and a lot of demand for well-maintained homes in desirable locations.
What we love about the Mesa market is that it allows investors to leverage the rewards of real estate while minimizing the risks.
Let's explore the risks and rewards of investing here.
Earning Consistent and Recurring Rents in Mesa
The average apartment in Mesa rents for around $1,500 a month (as of July, 2023). A one-bedroom might be as low as $1,300, and a single-family home could rent for over $2,000 a month. This is a comfortable range for Mesa, where there's an opportunity for positive cash flow early in your investment journey.
This is one of the best reasons to invest in residential real estate; you have a steady and recurring income stream every month. This is what investment experts mean by passive income. It's a huge reward. When your property is occupied by good tenants, those tenants pay rent.
The rental income you collect will contribute to your mortgage, your insurance, property taxes, and other expenses associated with the property. As you build more equity, pay down your mortgage, and increase your rents, you'll eventually be earning more in rent than you spend every month. That positive cash flow is a huge benefit to investing. It may take some time to get there, depending on how you've financed and structured your purchase, but with rent prices where they are, you're likely to get there sooner than you would have five or 10 years ago.
Real Estate Appreciation
Your home increases in value, the longer you own it. This is how appreciation works as a reward when you invest.
Mesa real estate can be relied upon to appreciate over time, and the rate of that appreciation will characteristically outperform annual inflation, even now. We're in a unique market while prices begin to peak and settle. Market corrections and dips can feel a bit uncomfortable, but in general, the amount of appreciation you earn will work in your favor and allow you to eventually sell your asset for a profit.
Remember that your real estate investment is tangible. It's not like a stock, which has a value that can potentially plummet to zero. The investment property you own is a physical thing that usually comes with a valuable piece of land. There will always be value in what you own, and you can expect your investment's value to increase as you make improvements and upgrades to meet the demands of the market.
Leveraging Your Mesa Real Estate Purchase
Most investors wouldn't borrow money to invest in stocks.
With real estate investments, however, this is one of the rewards. You can borrow money to buy real estate. Unless you're paying in cash, you will need a mortgage. You might put 20 or 30 percent down, but you'll finance the rest. The debt might seem intimidating, but actually, this is working in your favor. Your return on investment (ROI) is going to be higher because you didn't sacrifice all your cash to buy the property. Instead, you took on debt.
Here's a good way to think about it. Maybe you made a $50,000 down payment to acquire a $300,000 rental property in Mesa. If you earn $25,000 per year from that property, you have generated a return of 50 percent on your $50,000 down payment. This would not have happened without your loan.
Mesa Rental Property Tax Benefits
One of the rewards that a lot of investors neglect to think about is this: tax write-offs.
You'll have the benefit of deductions and depreciation. You can deduct:



Property management

fees and other professional fees



Mortgage interest




Maintenance expenses




Travel and home office costs associated with your property



The depreciation expense that you can claim reduces your taxable income, which is a huge benefit to investors. The IRS currently has the depreciation period for residential real estate set at 27.5 years.
Always confirm everything that you deduct with your tax professional or CPA.
Preparing for Investment Risks in Mesa Real Estate
We love sharing the benefits of investing in real estate. But, we believe in transparency, and we want to make sure every investor we work with also understands the risks that are present.
Most of the risks at play are risks that you encounter any time you invest in real estate, whether you're buying one single-family home or an entire apartment building of rental units. There will always be a bit of uncertainty, and the way you approach this risk will depend on your own investment goals.
Here is what you need to prepare for as you're measuring risks versus rewards when investing.
Stocks, mutual funds, and other investment types require a minimum investment that's pretty easy to meet. Real estate, however, requires some money in the bank. You won't have your credit checked when you invest in a stock, but you will have your entire financial history combed through when you want to get a loan for an investment property.
You'll need a down payment if you're planning to finance your purchase. You'll need money set aside for closing costs. There will likely be repairs and remodeling that are needed before the property is ready for the rental market.
Not only do you have to buy the real estate, you need to have the funds required to maintain it. Tenants will report minor repairs and major problems. How will you pay for the leaking kitchen sink, the new water heater, and the air conditioning that goes out in the middle of a hot Mesa summer?


Patience and Long Term Planning are Necessary


There's no getting rich quick in real estate. If you want to make real money, plan to buy and hold your property. Grow your portfolio steadily and strategically. We know there are plenty of investors who focus on buying and flipping properties, but with the costs of materials, labor, and services where they are right now, it's not easy to make money this way.
Trying to make money fast is risky. It's better to be patient and settle in for the long term. Be willing to wait.


Investing in the Wrong Mesa Rental Property


What if your property doesn't rent? What if you can't earn the rents you were expecting? Suppose you're stuck with an endless vacancy or negative cash flow year after year. What if the roof caves in a month after you invest?
There's always the risk that your investment won't perform the way you want it to. This can be frustrating. Do all the due diligence you can, but remember that nothing is guaranteed.
Tenants come with their own risk. If you don't screen properly or you run into a problem with your residents, you could find yourself trying to collect late rent, paying for excessive property damage, and managing ongoing tenant conflicts and disputes.
One of the best ways to balance these risks against the rewards is to work with a professional Mesa property manager. When you have the experience and resources of a management company behind you, it's easy to expect that your risks and liabilities will be minimized while your opportunities are maximized.
We can help you have a successful investment experience. We can help you be more profitable with your rental properties. If you'd like to learn more about how we accomplish this, please contact us at TCT Property Management Services. We manage homes in the East and West Valley, including Mesa, Gilbert, Chandler, Scottsdale, and Phoenix.