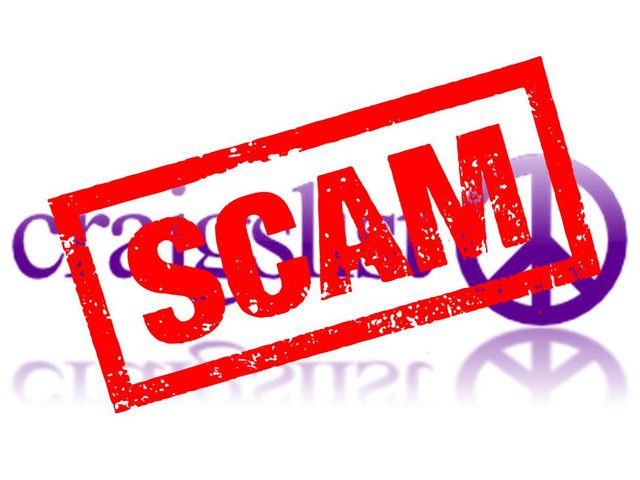 Searching for a rental property can be difficult, especially with how quickly homes are renting these days. With the inventory low, and the current pandemic, we are noticing more and more craigslist scams and they don't seem to be letting up. Here are some red flags to look out for.
1. Unreasonably low price
If it seems like it's too good to be true, it most likely is!
2. No direct contact with property manager/owner
If they are only communicating through craigslist and won't give detailed contact information such as name and phone number, it's not likely to be legitimate. Always ask for contact information (outside of craigslist) such as their name, the company name if claiming to be a management company, their affiliation with the property, phone number, etc.
3. A sob story
Legitimate rental listings don't have a sob story with them. It should just be the straight advertisement about the property along with information on how to apply, deposits, lease terms, etc.
4. When payment is mentioned specifically
Mentioning "wire transfer," "money order," "Western Union," "Prepaid Visa,", "CashApp", and "Moneygram," in the advertisement are all red flags and most legitimate companies will not specify that in the listing.
5. Ask for money before you see the property
There is never a reason to pay anything to simply see a property or provide cash upfront
6. Large deposits
The refundable deposit amount collected is typically equal to one month's rent but no more than 1 ½ times the rental rate per the Arizona Landlord Tenant Act. If someone is demanding more, this is a red flag.
7. Direct you to keep keys directly from the lockbox prior to signing a lease
A legitimate management company will never direct an applicant to keep keys to a home from a lockbox without completing the application process and a lease being signed by all parties. Without a lease, you have no legal rights to the home and would be considered trespassing in the eyes of the law.
With so many electronic viewing apps out there now, it's becoming easier for scammers to copy advertisements and post on their own. Always remember, if there is a company mentioned either in the listing or any of the photos. Google the company and contact them directly to ensure it is legitimate. Always do the same with an address obtained, google it to see if it comes up anywhere else.
If you feel that you have been scammed, contact your bank immediately to report any payment as fraud and file a complaint through the Federal Bureau of Investigation Internet Crime Complaint Center
Always do your research and BE CAREFUL!