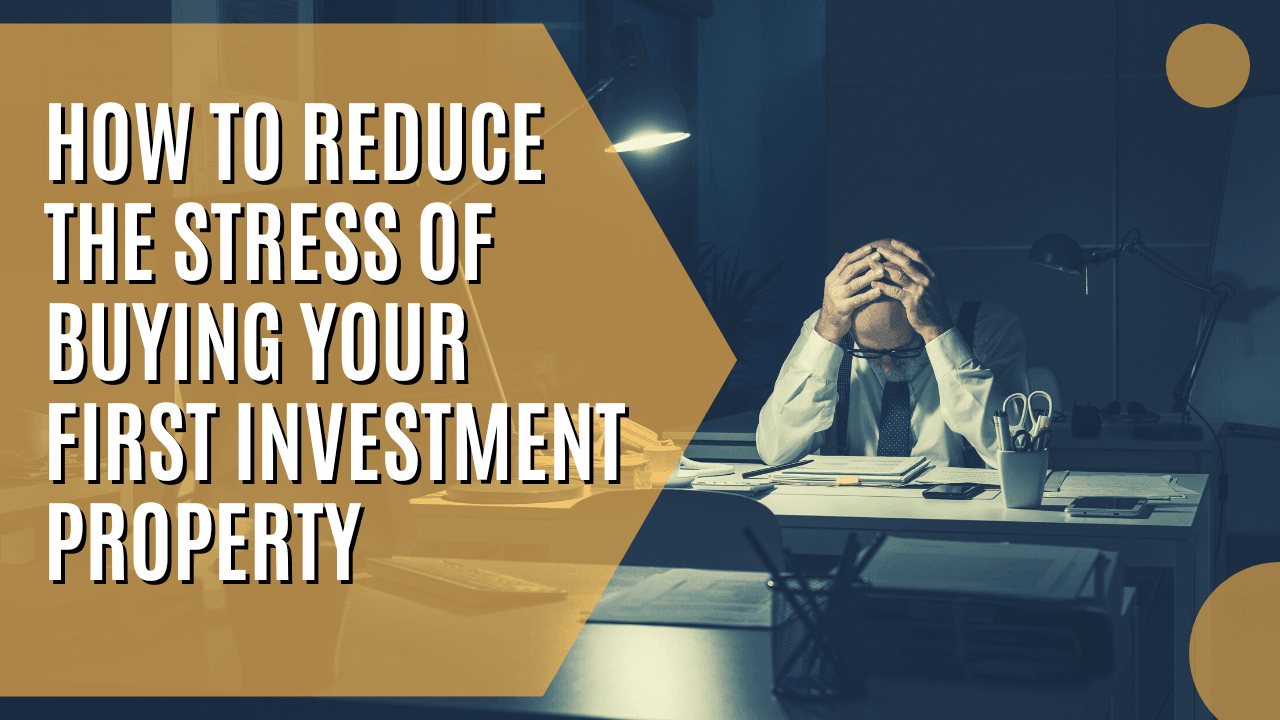 Are you buying your first investment property in Mesa?
That's an exciting time, and if you're feeling a bit of stress and uncertainty, don't be alarmed. Even experienced investors can feel some anxiety, especially in a market like the one we're experiencing now. It's competitive and fast-paced, and even a buyer with nerves of steel would be hard pressed to breeze through the process like it's nothing.
You have a lot of details to juggle, a lot of other buyers who are looking for properties just like the ones you're interested in, and several unknowns - especially if this is your first foray into the world of real estate investing.
Anything can go wrong. We hate to think about that, but it's true.
There's also a lot of risk that comes with real estate investing. Even in a stable and growing market like Mesa, there can be questions about whether a particular property will make a good rental. You might worry about the local economy or the value of a new construction home versus an older one.
We aren't fortune tellers and we can't always predict what will happen or when. You have to be willing to put a well-thought out plan into place and trust your investment process.
We can help you feel less stress during the process of buying your first Mesa investment property. The first thing you need to do? Surround yourself with experts who have more experience than you.
Partner With Professional Mesa Property Management Professionals
Those experts we were talking about - you'll need a whole network of them. For the best investment experience, look for brokers and agents and lenders and contractors who can be trusted to help you navigate this process.
If you really want to reduce your stress, start your investment process with a Mesa property manager.
Were you thinking you wouldn't need a management company until you were ready to rent the home to tenants? It's better to partner with a team like ours early. A good property management company will understand the rental market and its demands. You'll have some idea of what kind of repairs and upgrades might be necessary to get the home rented. You'll know what vacancy rates tend to average and whether you can expect high tenant turnover.
Most importantly, a property manager can help you estimate what you'll earn on an investment.
Find a good management company early. That will make the rest of the process a lot less stressful. We'd be happy to share our resources and expertise with you - so consider contacting us when you're ready to get serious about buying.
Put Together an Investment Plan
We are always talking about the importance of investment plans. It makes a big difference to the success of your investments when you know why you're investing and what you're hoping to accomplish. There's less stress when investment goals are clearly established and understood. The property you buy must make sense when measured against these goals.
You've decided to buy something, and you're ready to go. It's easy to jump right in and buy the first property that presents itself. Why stress about it? Just do it.
That kind of energy is great and it will serve you well, but make sure you're buying the right property and in the right way. Things will get very stressful very quickly if you rush into an offer or a purchase agreement. Avoid the potential backpedaling you may have to do and take things slow.
Don't even start to schedule showings until you have an established set of goals and expectations. Without investment goals, you may find yourself losing money and making a lot of missteps. Profit and success will arrive when you're able to make strategic decisions that fit the profile of your ideal investment property.
Put your investment goals in writing. Think of this as a business plan. Put together a proposal for how you'll fund your investments, what you expect to earn, and how you'll manage the expenses. Make sure your plan includes your reasons for investing. Are you interested in short-term cash flow or long-term appreciation? That answer will help you decide which neighborhoods will work best for you and what type of property you want to focus on acquiring.
Investment goals should be clear, concise, and attainable. Write them out and review them frequently to make sure you're on the right track.
With those goals established, you're ready to buy your first investment property.
Learn Everything You Can About the Mesa Sales and Rental Markets
Who isn't stressed in this market? We are here to help you reduce the stress of a first purchase, but the simple fact is that we're in the middle of a competitive market. Demand is high and supply is relatively low, so there's a lot to learn and a decent amount of flexibility that's needed if you're going to find the investment property that's right for you. If you want to invest in real estate without anxiety and frustration, you have to understand its trends and its particulars.
Don't follow the statistics and the stories on national real estate trends. These are always interesting, but they don't always apply to Mesa, Phoenix, and the East Valley. Stay focused on the local market and what it means for you. Mesa is unique.
There are lots of ways to educate yourself, and you want to learn everything you can about the real estate market as well as the rental market. You want to know what kind of homes are available for purchase, and you also need to know what kind of homes tenants are looking for.
You want to understand average rental values, neighborhood demographics, and how much you'll likely spend on things like maintenance, vacancy, and tenant placement. Figure out what you'll need to spend to get the property that fits your investment goals. Knowing how the market works will help you decide what to buy and when.
Here are a few places to start when it comes to educating yourself on the market.



Networking with fellow real estate investors.




Joining professional organizations that can put you in touch with information and resources.




Professional Mesa property managers and real estate professionals.




Newsletters, podcasts, and websites.




Social media groups.



If you're well-educated on how the Mesa real estate market operates, you'll find that purchasing your first property is far less stressful than if you have no idea what to expect in terms of pricing, property management, and negotiations.
Budgets and Math: Making an Offer That Sets You Up for Success
The financial part of buying investment property is especially stressful.



How will you pay?




What do you need to put down in cash?




How much should you leverage?




What's a good interest rate?



A lot of investors pay in cash, but interest rates are so low right now, leveraging your investment with a loan is a good idea. A large down payment isn't required in the Mesa market necessarily, but if you're buying your first property, you'll likely have to have some cash up front. Once you begin to grow your portfolio, you can add more assets by leveraging what you already own.
Before you secure your funding and make your offer, you'll need to do some number crunching that helps you understand what you're likely to earn and where you're going to spend the most. Be conservative when it comes to budgeting. Vacancy will always be more expensive than you think. Maintenance costs are only rising.
You'll need to have some solid financials that demonstrate what you expect to earn and what you'll likely spend. Understanding your numbers is the only way you can determine whether a potential property will earn the money you need it to earn.
Focus on the rental value and the expenses. Some of those expenses will be fixed. You know what your mortgage payment is going to be every month, for example. Other expenses will be variable, such as maintenance on the property and vacancy costs. The more prepared you are financially, the less stress you'll feel during the process.
One thing that may relieve some of your stress is the simple fact that rental properties are low risk investments. If the stock market and other investments make you nervous, you'll be happy to know that the returns on your real estate will be fairly steady. Stock values can fall or disappear but real estate is a tangible investment and it isn't going anywhere.
We know that investing in your first property is a lot of excitement and a lot of stress. We can't make all of that go away, but we can help you avoid mistakes. We can share our resources and introduce you to some of our best contacts in the local real estate market. We can also do a great job of helping you manage the property you ultimately buy.
If you have any questions, please don't hesitate to contact us at TCT Property Management Services. We manage homes throughout the East Valley, including Mesa, Gilbert, Chandler, Scottsdale, and Phoenix.