To put it simply the Greater Phoenix area is doing very well economically. Job growth alone is expected to outpace the nation over the next several years, mostly in the metropolitan Phoenix area. The state's population is also expected to grow by about 1 million residents within several years.
Here a look into Arizona's Economic Forecast: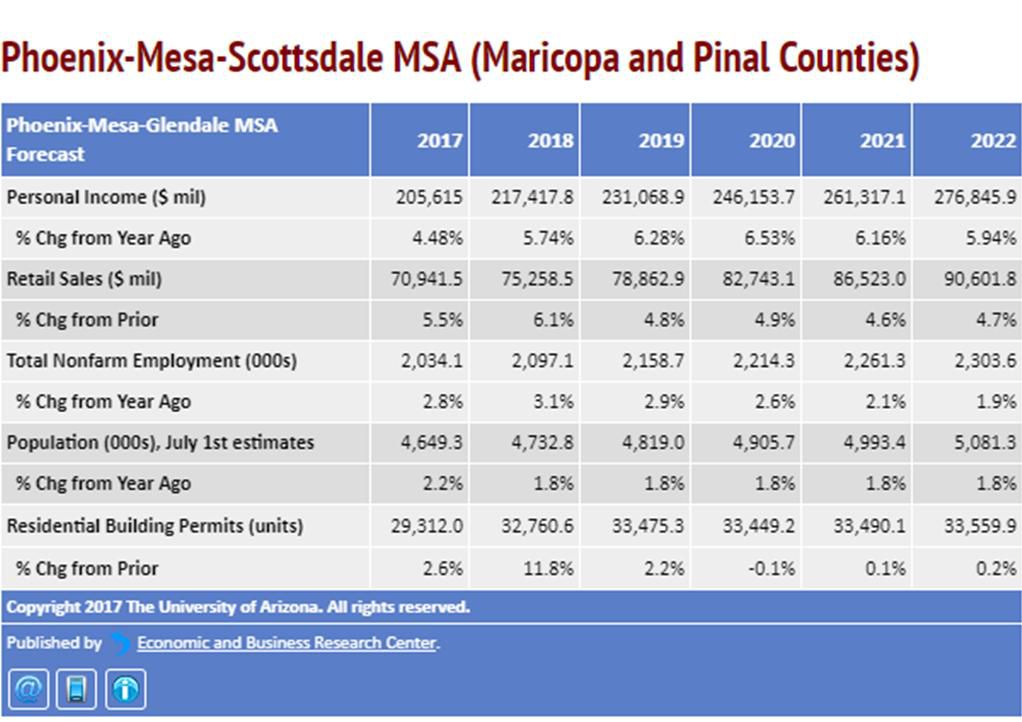 *All numbers & analysis are from EBRC's August 2018 quarterly forecast (next update: December 2018). If your business or organization requires more in-depth forecast data and analysis, find out about the benefits of joining EBRC's Forecasting Project.